Services > Fisadco - Precision Engineering
Personnel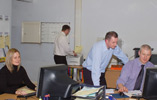 We consider our workforce to be our biggest asset with most being with us for many years giving Fisadco excellent stability.
We also involve our workforce, advising of the direction of the company along with our needs and expectations – they know we don't settle for "second best!"

Design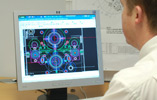 Unlike so many of our so called "competitors," we possess our own design facilities utilising the latest fully three dimensional BobCad and CAD2008 computer aided design systems - not only can we offer help and assistance with component design but the facility for process engineering design as well.
Precision Machining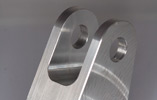 Unlike most sub-contract engineering companies, Fisadco doesn't work with a whole plethora of different customers; we have a comparatively small customer base, targeting only quality manufacturers and developing long term strategic relationships with them. This means we can purchase the right level of equipment to perform the job you need and assists us in ensuring we offer the best quality product at the most competitive price. Our range of machine tools gives us the facility to produce quality components ranging from "one off" toolroom type applications utilising conventional and "manual plus" machines up to multi axis "lights out" turning and machining centres.
Fabrication
We possess our own in-house fabrication facility which enables us not only to manufacture specific components, but to machine fabrications as well. An example of this is a series of precision rollers Fisadco manufactures for one of its major customers in the food industry where the roller spindle is turned, a welded fabrication is added, and then it goes back to the machine shop for OD turning and cylindrical grinding.
Sub-assemblies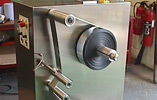 More and more customers are requesting not just machined or fabricated components or batches of components but complete sub-assemblies for which Fisadco has the expertise and experience.
Kanban System

We are one of the very few sub-contract engineering companies to offer our customers this facility. Most companies have been affected by long lead times due to material delivery, fitting an urgent manufacturing job into a busy machine shop schedule etc. but, with planning and confidence in your sub-contract partner, you can save money by having your stock of components on our shelves not yours - it's a win/win situation!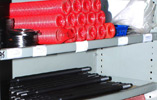 So, we at Fisadco are different and not like other sub-contract companies, as we don't just quote a price for producing your components but study their design offering alternatives or modifications if available/necessary – remember more often than not we have a solution for your problem.
We are truly a "one stop shop!"
offering solutions to your manufacturing problems!