About > Fisadco - Precision Engineering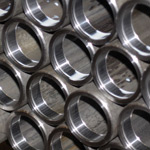 Fisadco is a growing company originally formed in the early 1900s, manufacturing fish processing machinery in the city of Kingston Upon Hull in East Yorkshire at a time when Hull was considered one of the world's major fishing ports.
Some years later the company also developed a range of small agricultural implements designed for the fine tilth prevalent in the east Yorkshire/Humberside areas. However, fortunes change; the fishing industry went into decline followed by mechanisation of agriculture with the small companies no longer able to compete!

So where did that leave Fisadco?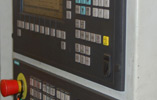 In 1980 the company re-launched itself offering a specialist precision engineering service to local manufacturers with just a handful of craftsmen. This developed over the years with Fisadco becoming one of the leading sub-contract precision engineering and fabricating companies in the east of Yorkshire.
The business grew on its reputation for producing high quality, precision components, delivered on time at competitive prices!
Reassuringly this is still true today, with Fisadco being the preferred supplier for many manufacturers ranging from the food processing and print machinery industries, to the manufacture of mechanised conveyor systems and highly specialised and complex aerospace work.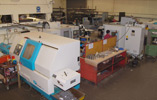 Growth within Fisadco has been to plan rather than chance, with directors holding annual reviews. Heavy investment has been made in all aspects of the company, now with in excess of 20 CNC machine tools installed in our Hull production facility. Ranging from "manual plus" teach lathes and 3 axis CNC mills to ultra high-tech multi axis, driven tool, turning centres featuring the latest probing and remote monitoring systems and high performance 5 axis machining centres.
These CNC machine tools are also complimented by a number of conventional machines, utilised mainly for pre-op and skilled toolmaking/toolroom type applications.
Investment in machine shop support services has been prominent with all CNC programmes prepared utilising the ColCam system with a DNC link to each machine.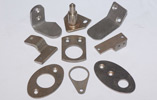 The fabrication side of the business has also attracted significant investment with NC sawing machines, high capacity punching machines, ironworkers and press brakes along with a number of varying capacity MIG & TIG welding plants complimented by both horizontal and vertical welding positioners.
Ever mindful of their customers' needs Fisadco have again invested in a design facility utilising the latest 3-D BobCad and CAD2008 systems. Projects range from continuous improvement to customers' component design, to the design, development and manufacture of special purpose machinery for the lifting and positioning of panels for the caravan/mobile home industry.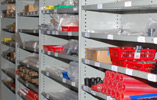 Recent years has seen Fisadco develop closer working ties with its customers, initially with the formation of strategic relationships, developing into the into a full blown Kanban system. Such is the success, along with customer confidence, that something in the order of 98% of all components produced at Fisadco's facility receive no further inspection and are taken directly into customers' assembly plants.
Fisadco are now developing even closer ties with their customers and in some instances, to eliminate lead times or break-down situations, are despatching spare parts directly to their customer's customer!
The future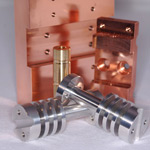 Fisadco will not stand still!
It is our policy to grow the company organically, looking further a field for new contracts to fill our hungry production facility.
We believe, with our ability and foresight, we can help your company become more competitive by having your components made by someone who understands manufacturing and deadlines, and take away your concerns by offering solutions to your problems
offering solutions to your manufacturing problems!