Fisadco - Precision Engineering
a different sub-contract engineering and fabricating company...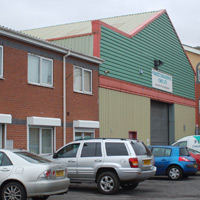 Fisadco Engineering Ltd is one of the leading sub-contract precision engineering and fabrication companies in the Humberside area, strategically placed just minutes from the east/west M62 motorway. We have a long trading history (please see our About Us page) thus giving confidence to our customers both old and new.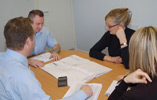 We have also adopted a policy for continuous improvement in order to offer our customers a quality service at competitive prices.
To help us achieve this, we have an ongoing investment programme for new plant and equipment and have introduced an in-house skills development programme for all our personnel. It is our policy to keep our workforce involved with company developments. In addition to the introduction of employee appraisals, we also hold regular update meetings.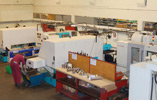 Recent investments include adding further to our inventory of 20 plus CNC machine tools, a new computer system and a refurbishment of our offices/meeting rooms. We have also purchased the latest in 3D CAD systems for our design office.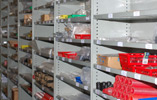 We endeavour to build strategic relationships with our customers, with a number of many years standing. To enforce this, we have introduced Kanban to Fisadco and now hold many hundreds of thousands of pounds worth of customers' inventory in our stores, with "call off" to suit their requirement. It has been so successful that we now send parts directly to our customer's customer!
Such is the confidence in our manufactured product very few of our customers carry out any form of inspection upon receipt of components from our company.
So, where does Fisadco go from here?

We are well advanced with our phase 3 factory expansion and are well on the way to achieving ISO 9001 planning to do so at our first attempt!
Fisadco are also going green!
Although we have had for many years recycled where possible, we are going a step further and are in the final stages of developing our plan to categorise and recycle all waste – watch our news page for more information.
offering solutions to your manufacturing problems!